Hi Beauties,
I would like to introduce you to BRAVON Bullet Lip Shimmer in 4 shades. I really like these because they are long lasting color and highly pigmented. They are very compact like most other chubby sticks but the color pay off is awesome. They are twist up so no need to find a sharpener wide enough for them. Some of these shades will be solid colors and some have a solid base with a sheen. But one thing is for sure, they are fantastic! A lot of moisturizing goodies in these!
Creme Brulee is a medium peach base with a light sheen
Strawberry Jello is a sheer light pink
Birthday Cake is a plum brown with sheen
Berry Shake is a hot pink base with an iridescent purple sheen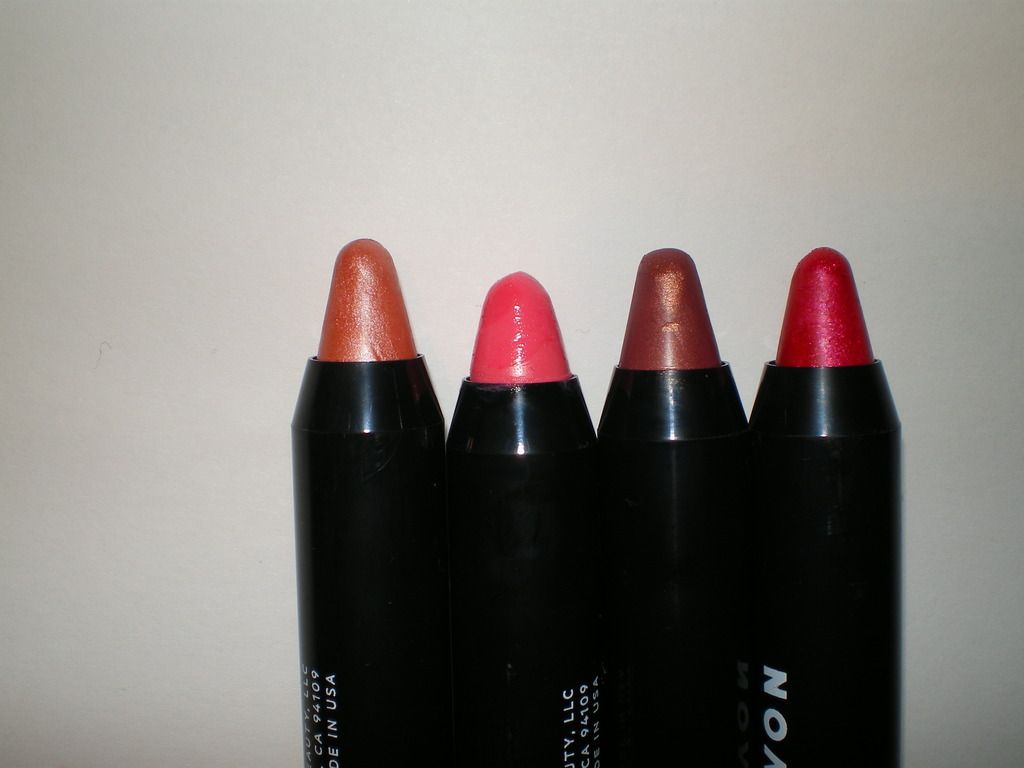 Creme Brulee Strawberry Jello Birthday Cake Berry Shake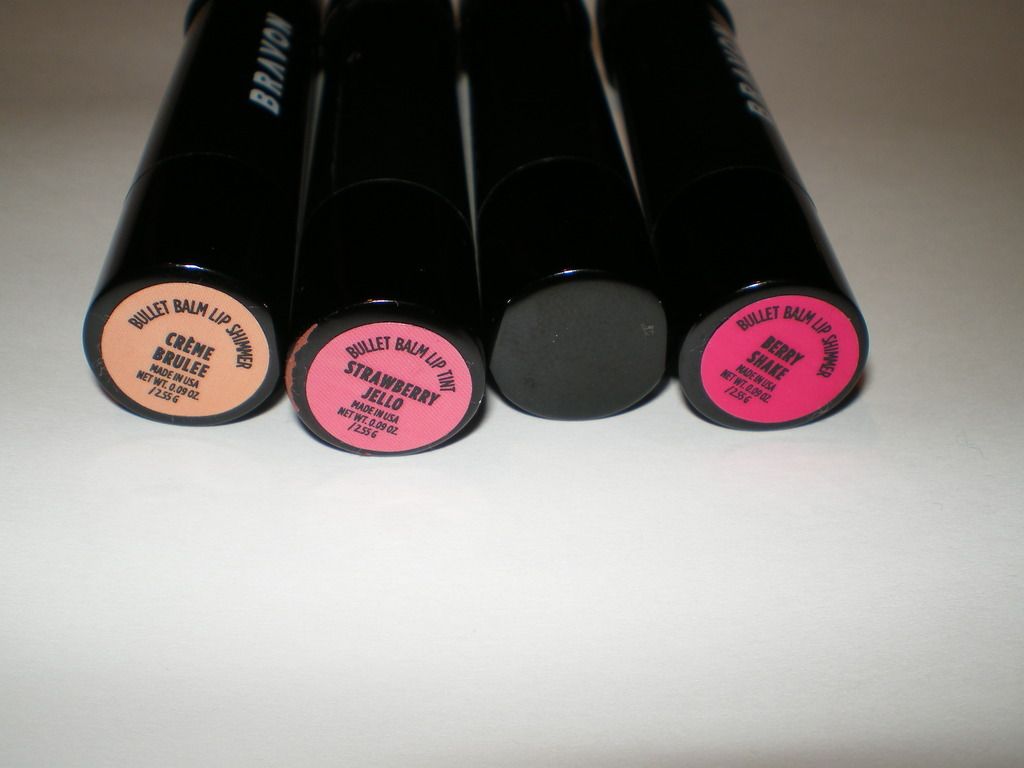 My 2 favorites are Strawberry Jello and Berry Shake! Red & Pink are my thing!
Love & Sparkles,
Jessica Sparkles