Hi Beauties,
Here's a review for the Jack Of All Trades Trio. These were given to me. The shades are sheer but you can build them up. The swatches I did below are heavily applied so you can see the shade. One and Only is a sheer medium orange, True Love is a sheer medium pink and At First Sight is a light/medium purple-ish berry. They don't last long. I have to reapply after about an hour. They do glide on really smooth and they have a slight tingle. The scent is really light but it kind of reminds me of the BE Spray Brush Cleaner. Not as strong but a really light version of it which fades in about 10 minutes. I like how it keeps my lips smooth for the time it's on them.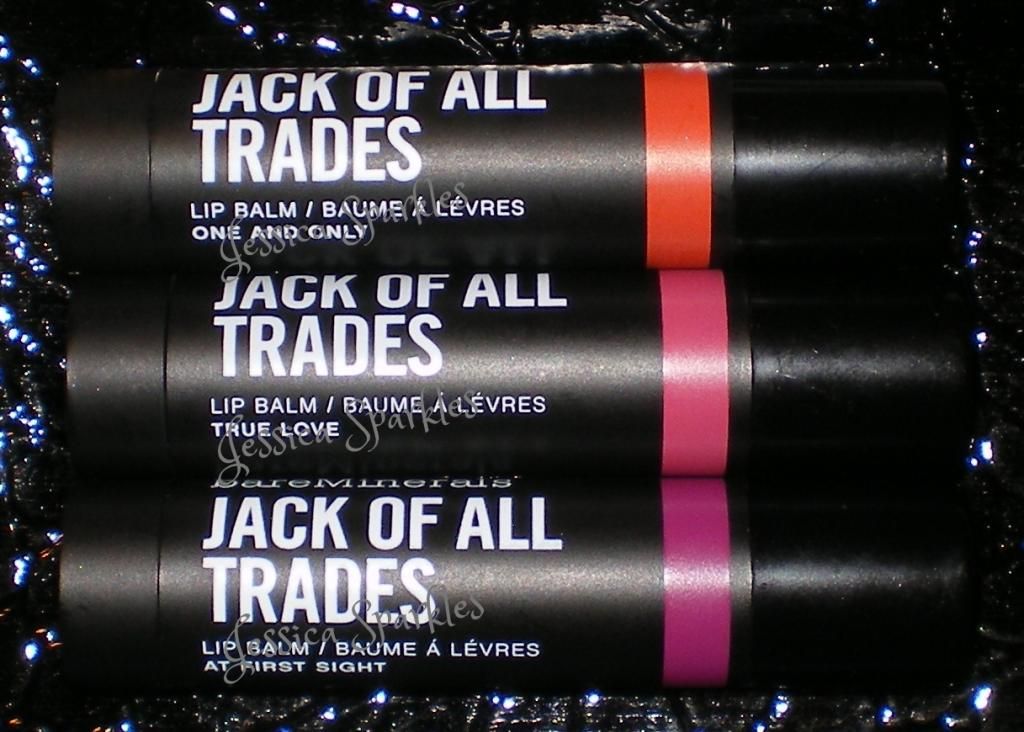 This Trio Set will be available on
QVC
during Leslie's last shows.
Love & Sparkles,
Jess