Hi Beauties,
Today I bring you Buxom True Hue Blush in Rendezvous & the Buxom Blush Brush!
I've been wearing the buxom blushes for about a month now. The one I am reviewing today is
Rendezvous
a gorgeous soft raspberry with gold twinkles. It comes in a sleek black case that flips open with a mirror on the inner part of the lid. This blush is buildable & last all day long. The colors are not very pigmented but with two swipes, you are good to go.
Please note
that I simply press my brush into the palette & apply. If you swirl your brush on the palette you will pick up more product & won't have to double swipe.
Now for the brush! The brush is a full tapered head with a silver metal handle. The brush head is similar to the Multi-Tasking Brush that came out in the Purist kit a few years back. It is ultra soft. I always recommend washing all brushes before use, especially this one. The hairs are dyed & may alter the look of your blush.
All in all I am really enjoying the
Buxom True Hue Blush in Rendezvous!
It gives me a beautiful healthy glow that last all day!
Here are some photos of the brush.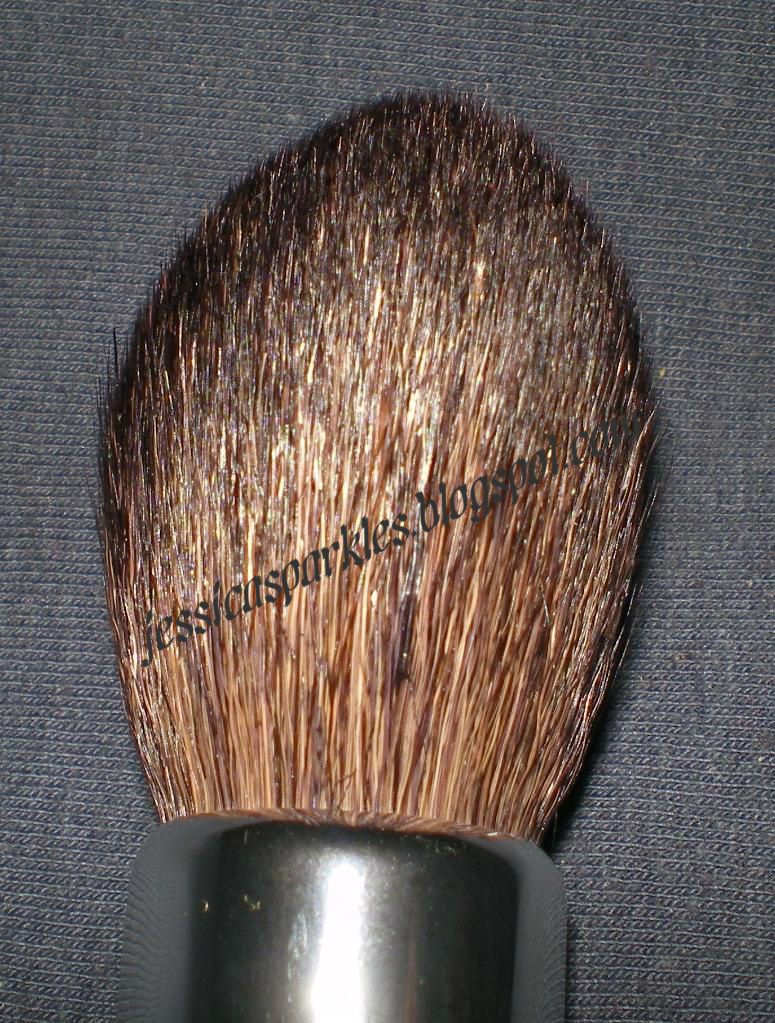 Here is the blush!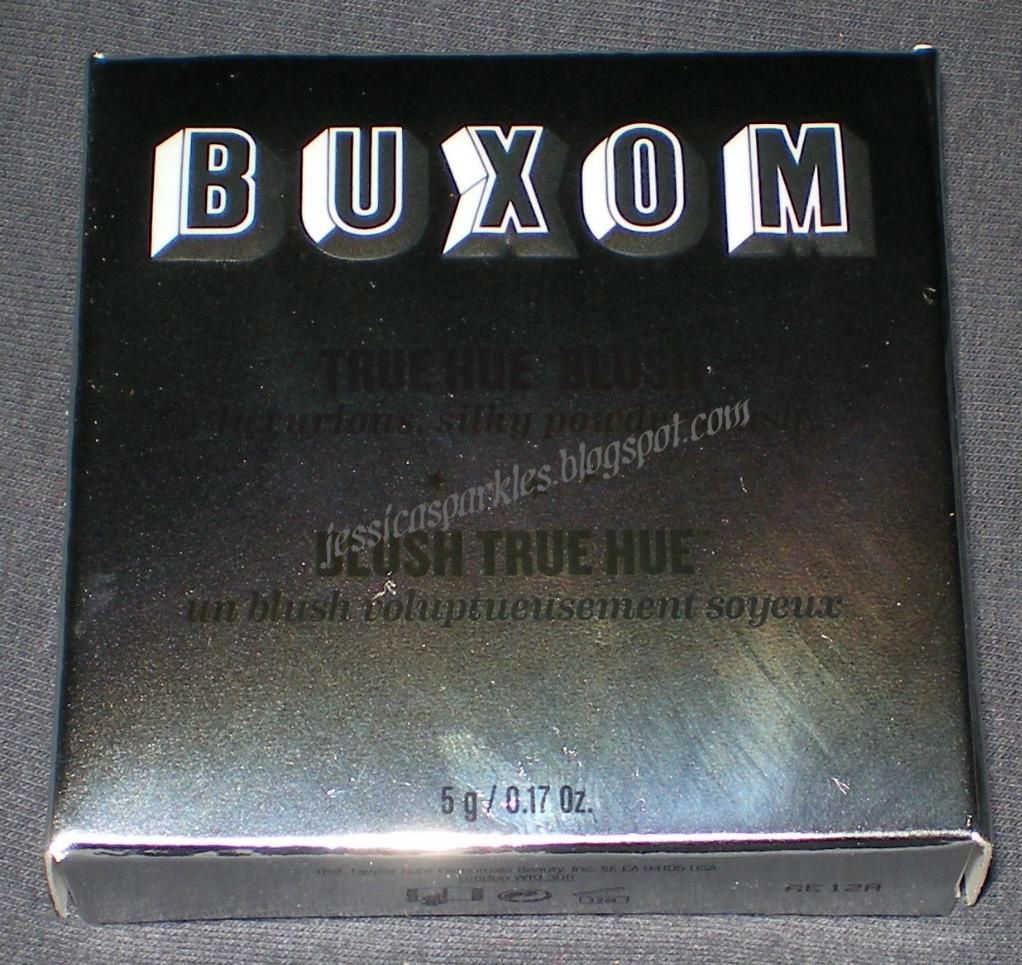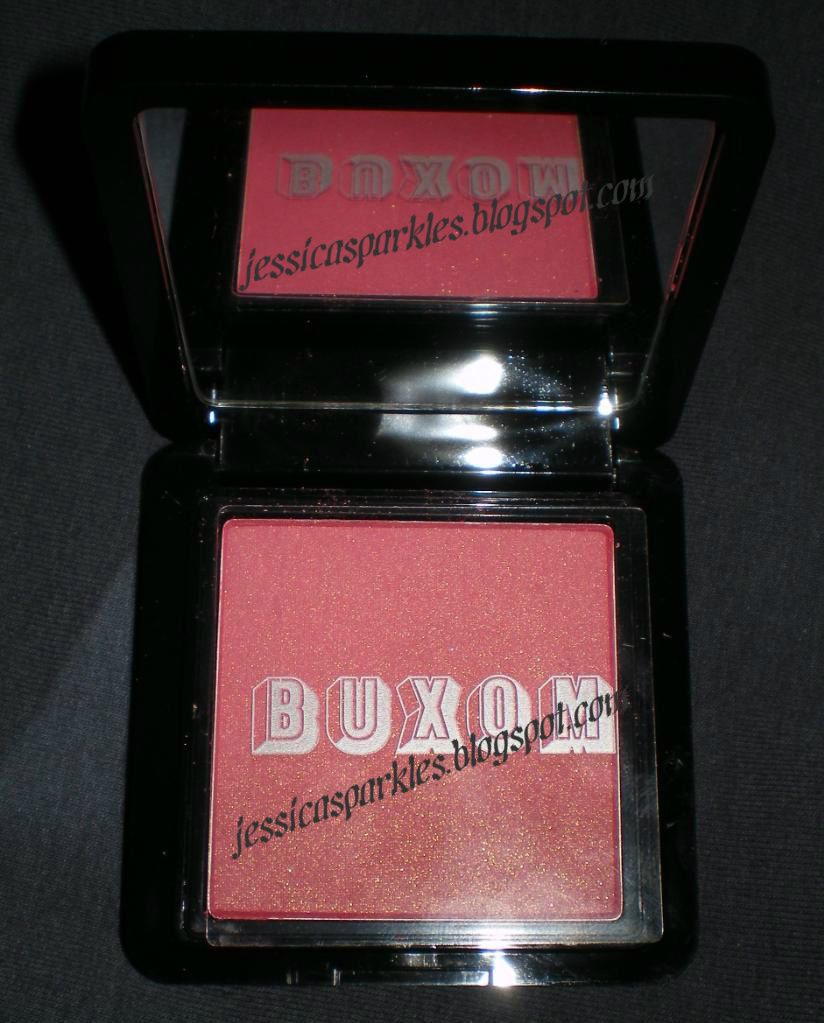 Peace & Rendezvous Sparkles,
Jess