Hi Beauties,
I know it has been a while. Cancer took more out of me than I expected. But hopefully I am back to blogging more regularly now! And what perfect timing. Just in time for the launch of BRAVON!
I was lucky enough to be chosen as a tester for the brand. And I feel so very honored to help my dear friend kick off his brand, oh how amazing it is! I have been testing products since early Fall. I tried many formulations, but it wasn't ok with Bravon until the testers came back with 5 star ratings for each product.
Bravon has been in the industry for decades, As such, he has worked with all skin tones and skin types so creating formulas that work for all skin tones/types was a priority for him. He has dedicated so much time into creating this brand and I along with the other testers agree that this will be a new addiction for millions of us!
When he started sending me finished products, I found myself wanting or shall I say needing MORE! Which was almost an odd feeling since I had lost my passion for collecting makeup for various brands. A few brands changed formulas and well that was the end of that. But BRAVON is fresh, new, full of color and pigment! What more can you want as a makeup artist? Whether you do it professionally, wear it on special occasions or an every day personal artist on yourself, this brand will absolutely cover all your needs! The brand will be released in phases, with color being first. This will include Eye primer, pressed eyeshadows, Blushes, Loose eyeshadows, Mascara, Eyeliners, Lipliners, Lipgloss, Lipstick, Bullet Balm Lip Shimmer and HD Vinyl Liquid Lipstick. In upcoming phases of the brand, Bravon will bring us everything else we need to do a complete face with BRAVON! This is including but not limited to Brushes, Face Primer, Foundation, Skin care and everything else we need to look BRAMAZING!
So, I am happy to introduce you to BRAVON: Artistry Activated Cosmetics! Today I am reviewing the HI-FI Loose Pigment Shadows in 9 shades. Please take note that the shades are very highly pigmented so a little goes a long way.
Snowflake is a pure white sheen
Pegasus is a soft pink sheer shimmer
Shooting Star is a light pink shimmer
Lilac Breeze is a light purple base with iridescent lilac shimmer
Sunset is a medium coral shimmer
Virgo is a medium brown base with twinkles in lilac and white
Spring Bloom is a medium pink shimmer
Nightfall is a navy blue base with a medium blue sheen
Midnight is a deep charcoal grey flirting with black shade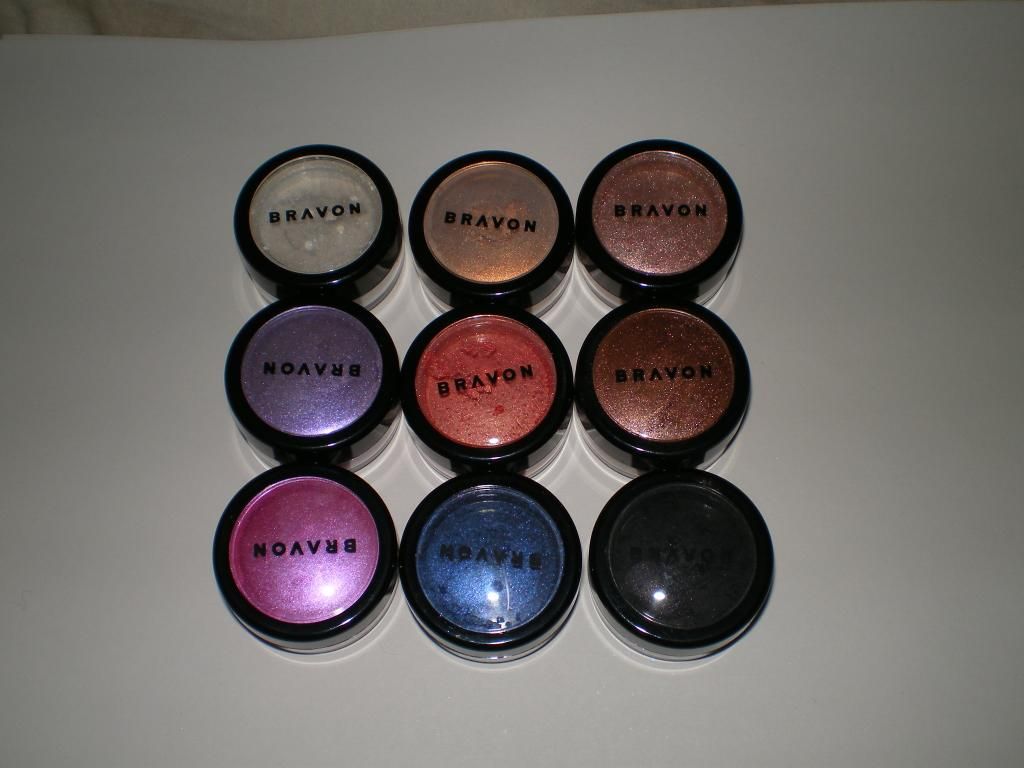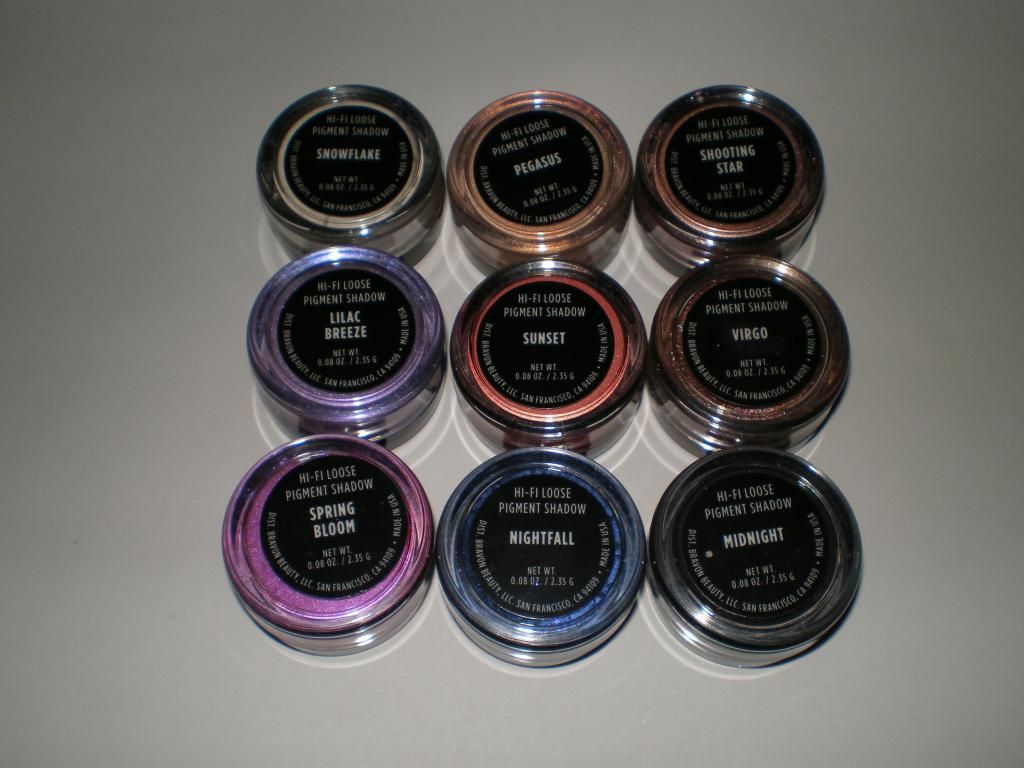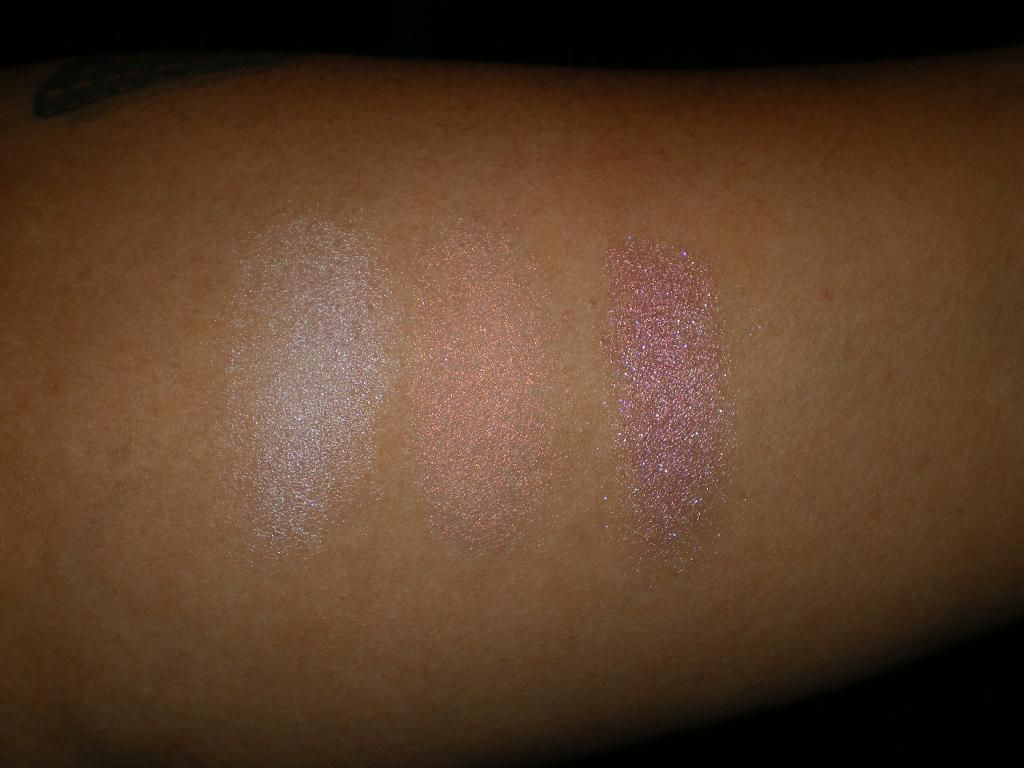 Snowflake, Pegasus, Shooting Star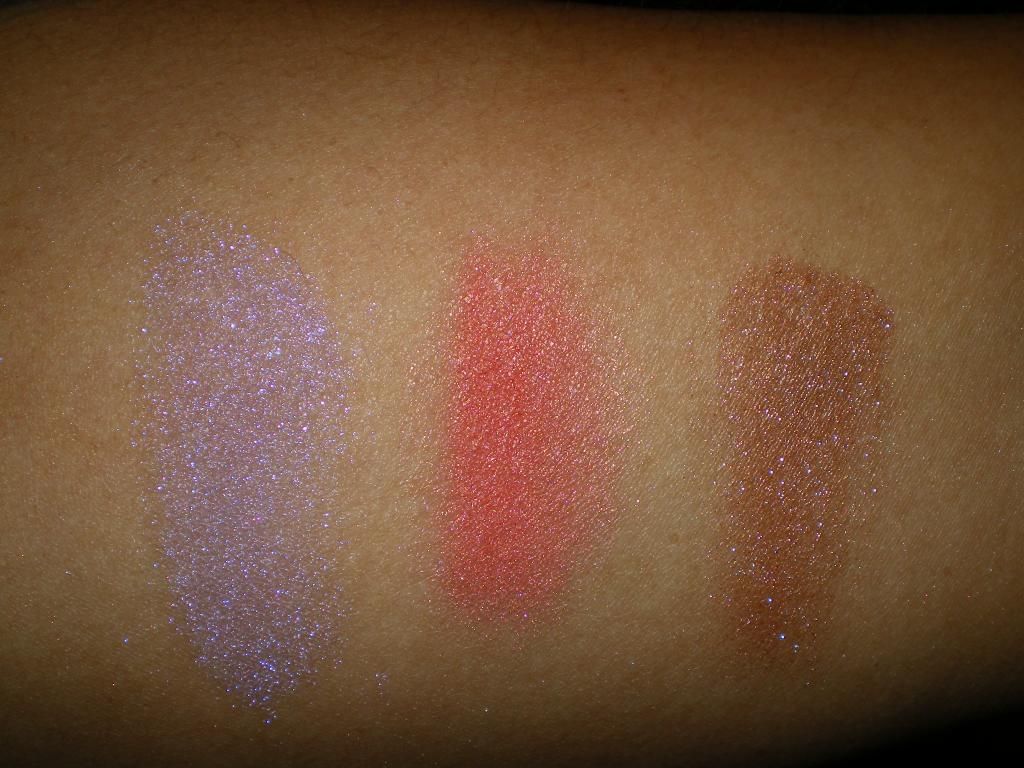 Lilac Breeze, Sunset, Virgo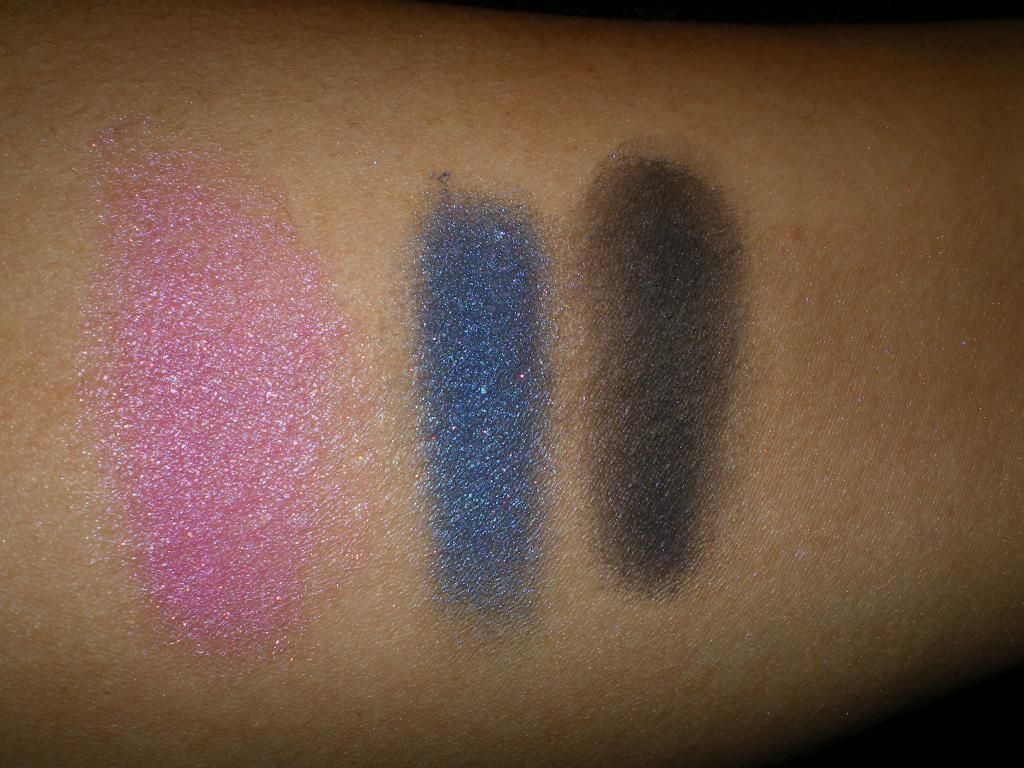 Spring Bloom, Nightfall, Midnight
BRAVON Artisry Activated Cosmetics
are unbelievably reasonably priced for quality, prestige cosmetics! I still have to keep some details from the brand undercover until the website launches. Until then, you can follow the brand
BRAVON on Facebook
for new updates and contest! The products will be sold on
Bravon's website
starting March 18, 2015!
I just want to take a moment to Congratulate & Thank Bravon Pascua for creating such a fantastic brand and of course my new LOVE! I will also like to thank Bravon for the very lightly scented to no scent products. Chemotherapy has left my skin very sensitive and has left me scent sensitive so I have to be careful with certain brands because of this. So thank you Bravon! I can not wait for the world to experience your masterpiece!
Love & Sparkles,
Jess
PS All swatches were done on bare skin, not primed skin. So you can just imagine how vivid these shades are!