Hey Beauties,
I stopped by
OCC Obsessive Compulsive Cosmetics
store on Ludlow in Manhattans Lower East Side. I was welcomed by these 2 wonderful women. They spoke to me about their products & explained how everything is vegan & 100% Cruelty -Free which made me super happy. There beauty store is set up nicely with a long salon style vanity mirror along the left side of the store with bar height directors chairs. Along the right is their makeup displays where you can try all their products. The displays are beautiful. Everything is set up by shades which is how I have my makeup collections at home so I loved it!
I started with the Lip Tar. OMG I'm in love! I picked up
NSFW
which is a beautiful blue base red. Their Lip Tar comes in a tube like a gloss. They go on like a gloss but they have the stay power of a lipstick. They are amazing!! And you need the tiniest amount of product. A little goes a long way with these which is super cool! Next I moved on to their eye shadows called
Loose Colour
in Static. OMG this is the prettiest lilac I have ever seen anywhere!! It is this lilac/periwinkle with a pink duochrome. Its truly gorgeous. Their Loose Colours are nicely pigmented. I did bot dry & wet application with it & the color stays so true. No fading here! I also picked up one of their
Cosmetic Glitter in Pink
and one of their
Nail Lacquers
in Spanglemaker. The glitter is fine cosmetic glitter. Of course who isn't happy to see pink glitter?? Dab some over your favorite pink gloss for a gorgeous sparkle effect ;) The polish is a pure metallic silver with silver twinkles. Really pretty! I have been wearing it for 2 days & I love it. I will let you know how long it last without chipping by the end of the week.
I absolutely love OCC. They had me at first swatch! I can see myself collecting everything they make! Easily!!

The makeup
The polish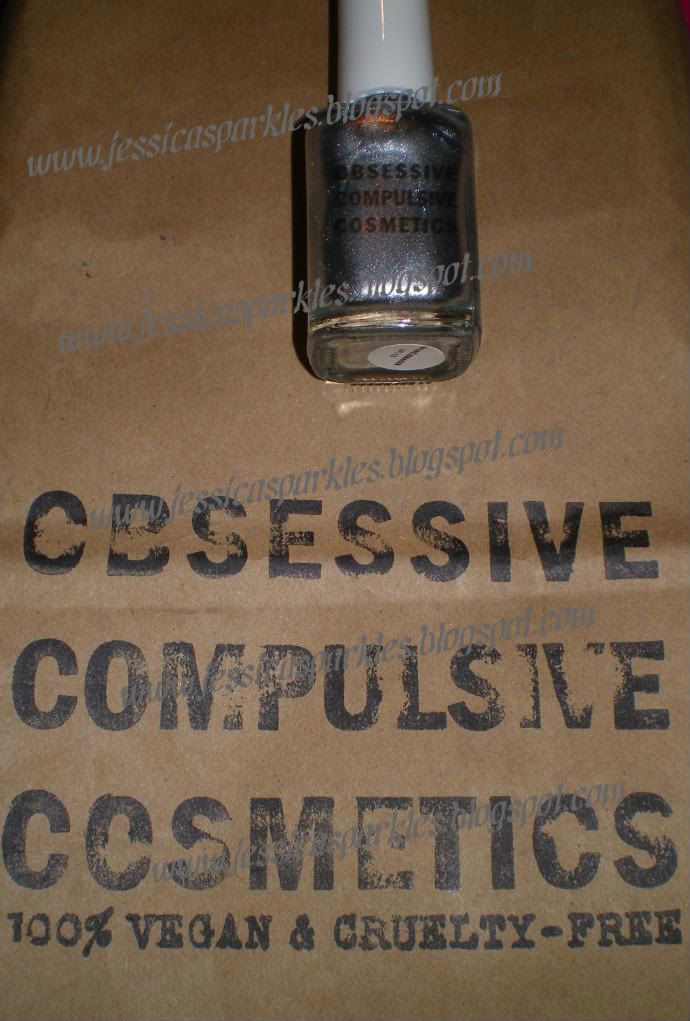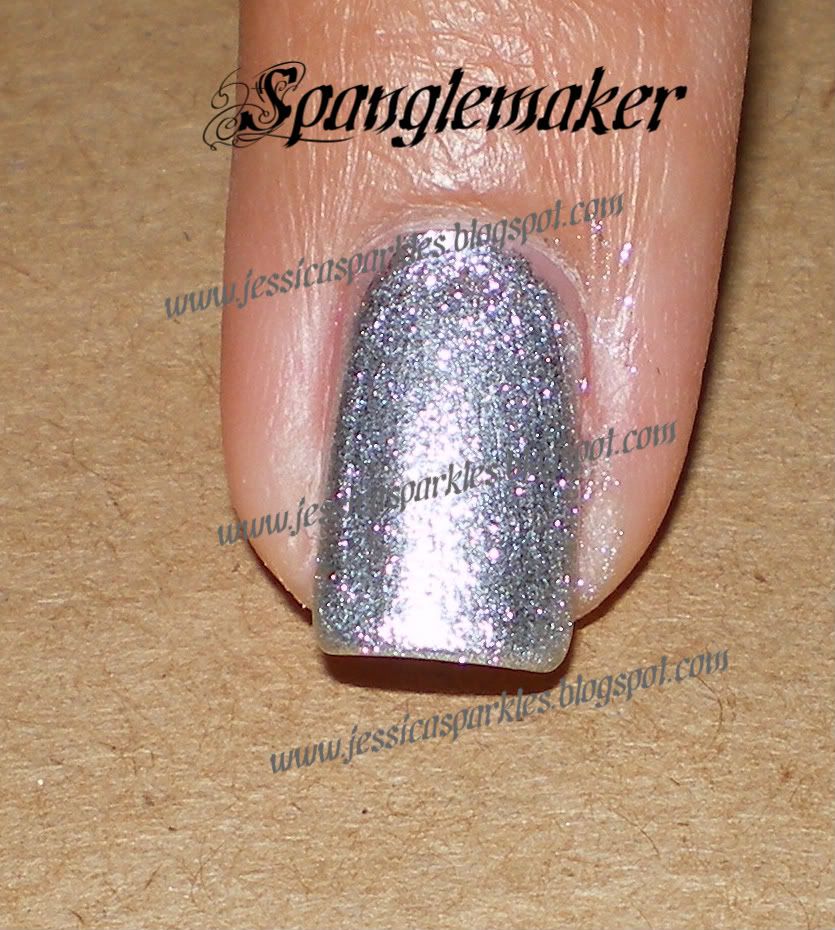 Love & OCC Pink Sparkles,
Jess