Hi Beauties,
Strike it Rich
is another part of BE's Holiday releases. It's a set of 5 mini shadow primers. The set includes one silver, 2 bronze shades & 2 golden shades. Three of the primers in this kit were previously released so I just took photos at the store & swatched them for you from the testers. If you don't own any of these, I would recommend it as it is a great set. I couldn't justify the purchase cause I have full sizes of 3 out of the 5 pieces. That being said, I do love primer shadows & the 2 newer shades are really pretty so I'm stalking on ebay ;)
Bronzed Twig is a deep brown with gold shimmer. Gunmetal is a gorgeous metallic grey with silver glimmer. Sundance is a golden orange base with golden shimmer. Gold Nugget is a yellow base with gold shimmer. Sandalwood is a medium bronze base with light bronze shimmer. All the shades are beautiful. This formula is long lasting. I like to apply it over a sheer base of regular primer shadow for extra hold.
EYES
Primer Shadow in Sundance (sunlit peach)
Primer Shadow in Bronzed Twig (iced chocolate)
Primer Shadow in Gold Nugget (radiant gold)
Primer Shadow in Gunmetal (midnight silver)
Primer Shadow in Sandalwood (golden taupe)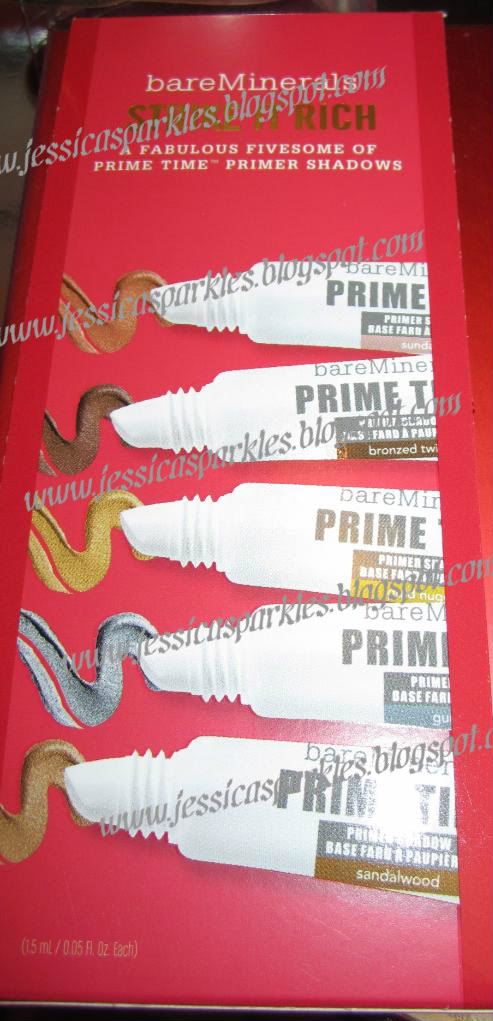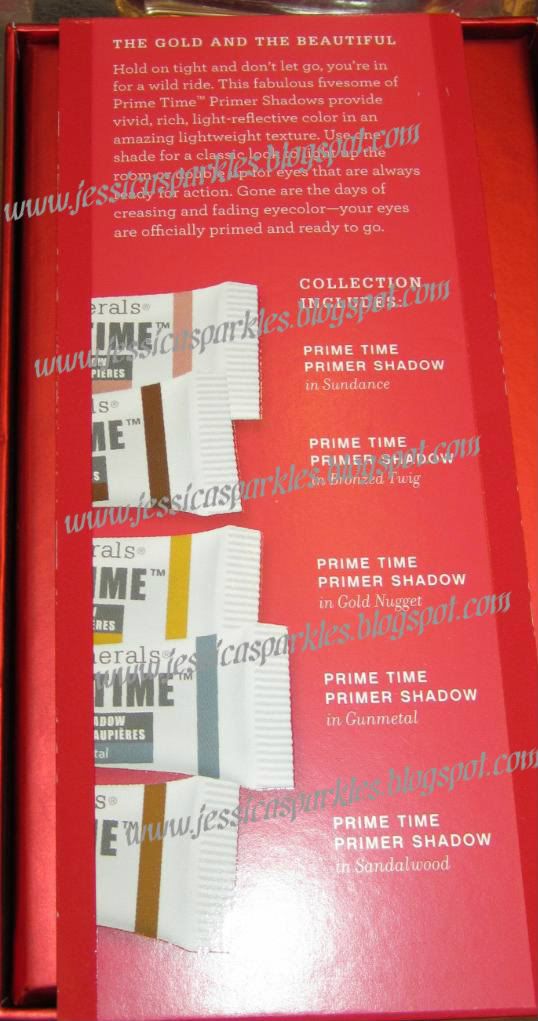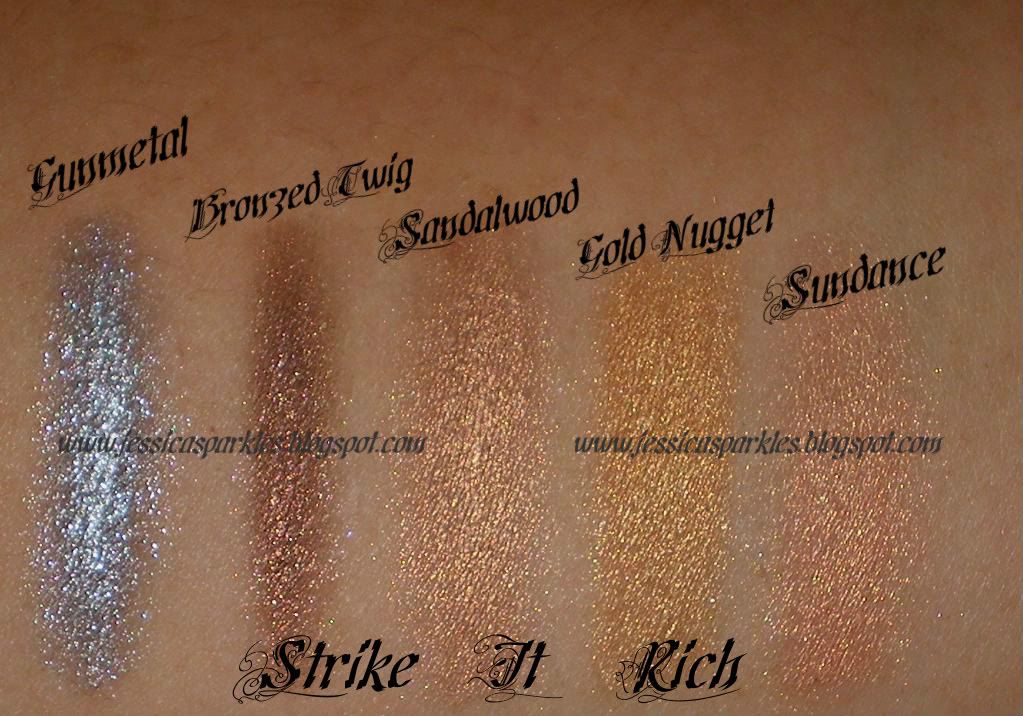 You can currently purchase
Strike It Rich
from the Bare Escentuals website for $28. It will also be available in Boutiques by mid November.
Peace & Sparkles,
J