Hello Beauties,
OK Get ready for this one!! If you haven't spent your
20% off Friends & Family coupon from Sephora,
now is the time!!!
PUTTING ON THE GLITZ
is definitely the kit to get.
First thing I noticed on the shelf was this box with a photo of the most beautiful model ever! She has beautiful tan skin & the kit looks so amazing on her. Now you turn the box around & there is so much sparkly goodness you don't know where to begin!
Upon opening the box & unwrapping the contents from the tissue, I find the most BEAUTIFUL bag BE has EVER done for a kit! Its a gorgeous champagne clutch covered in iridescent sparkles! In my best Agnes impersonation from Despicable Me "Its so sparkly I could die!" lol So after I spend a good 20 minutes staring at the bag, I moved on to the rest of the beauties! Next up the radiance! It's a sheer pink with pink & champagne colored sparkles. The blush is medium pink with very finely milled shimmer. The primer is a primer shadow that is a taupe base with gold shimmer. The two loose mineral shadows are absolutely gorgeous! The light one is a soft cream sheen with champagne & gold twinkles. The dark one *gasp* is the most stunning purple BE has ever made & believe me I know cause I own them all. It's a deep rich purple base with iridescent purple, deep & pink pink & diamond sparkles. I wish my words could do this color justice! The gloss is the shade I have searched years for!! Its that vanilla beige rose that every woman needs in her makeup collection. I can't tell you how many brands & shades I have tried on looking for this shade! So happy BE answered my perfect shade prayer! The liner is there new waterproof formula which I adore! The liner is a deepest purple shade. You also get a full size volumizing mascara & a super soft double ended brush. And there was also a sample pack of the Naturally Luminous Duo.
Not sure that you need to hear the next few lines but I will share this with you anyway. This is BE's BEST holiday kit! It has all you need for a glamorous look. The clutch is large enough to fit my Blackberry, a gloss, a small wallet & my keys so it is something you can use for a night out. If I had to rate this on a ten point scale, I would give it a hundred!!!
EYES
Prime Time Primer Shadow in Toasted Almond (iced coffee)
Glamtastic (warm champagne luster)
Glitz (smoky plum sparkle)
Round The Clock Waterproof Eyeliner in 5 pm (deep plum)
Flawless Definition Volumizing Mascara in Black
FACE
Blush in Gorgeous (petunia pink)
All-Over Face Color in Luxe Radiance (apricot pink)
LIPS
Pretty Amazing Lipgloss in Perky (warm rose)
EXTRAS
Double-Ended Luxe Cheek & Eye Brush
Sparkling clutch
Application tip poster
Naturally Luminous Duo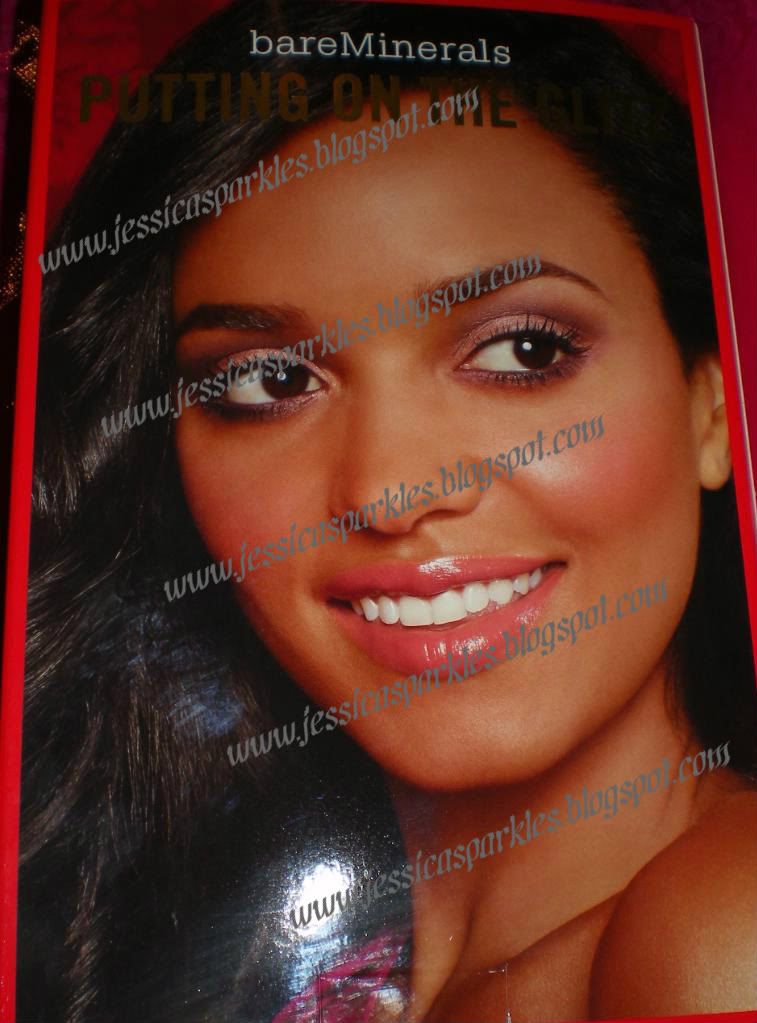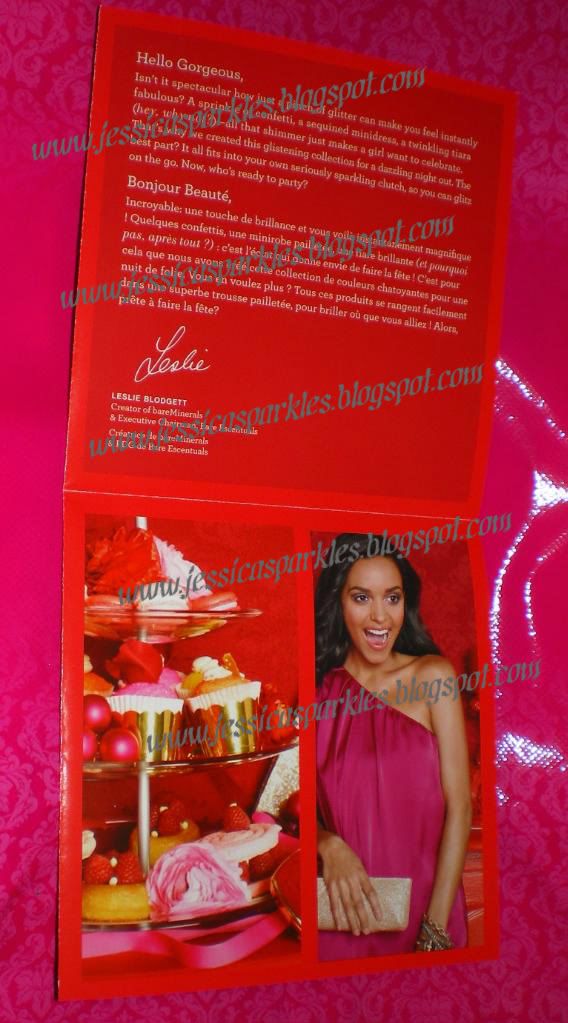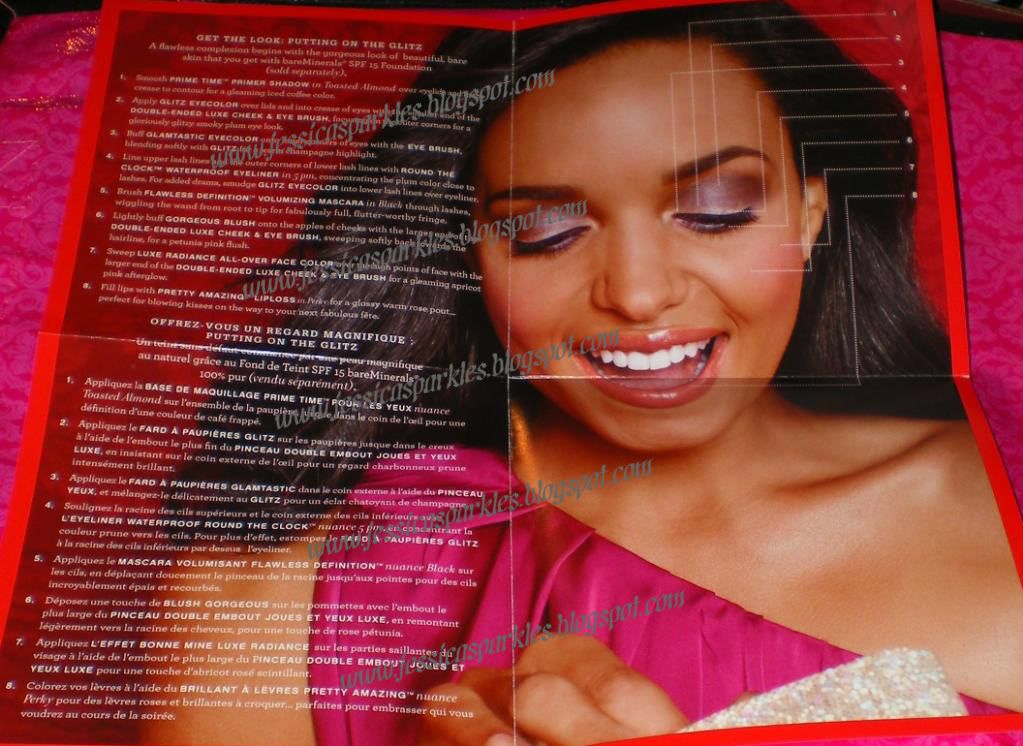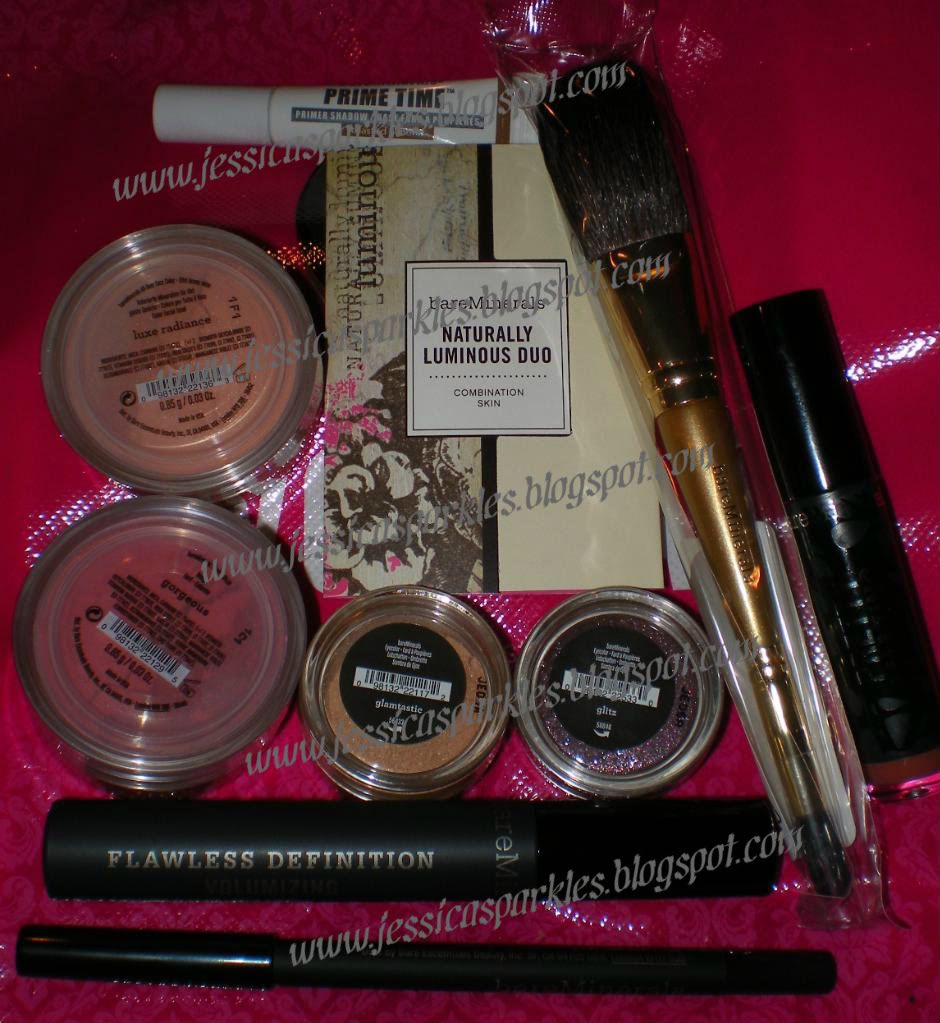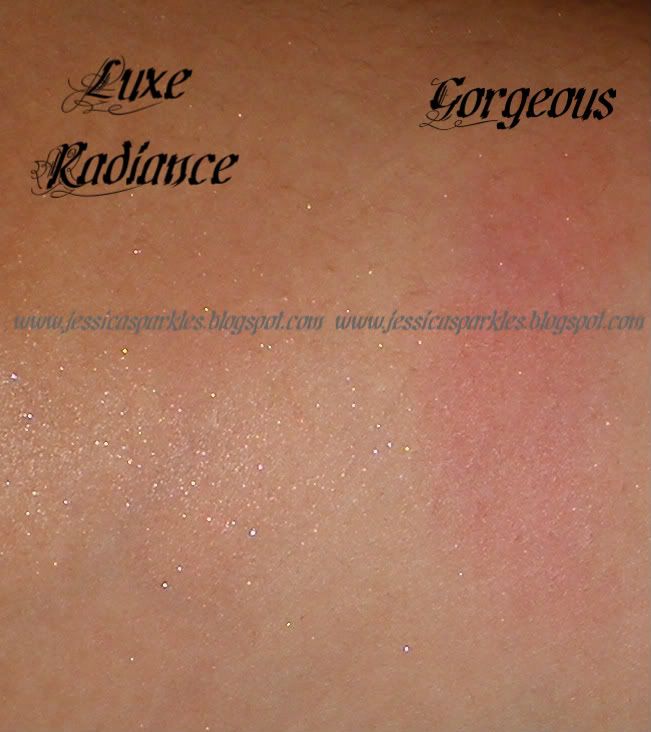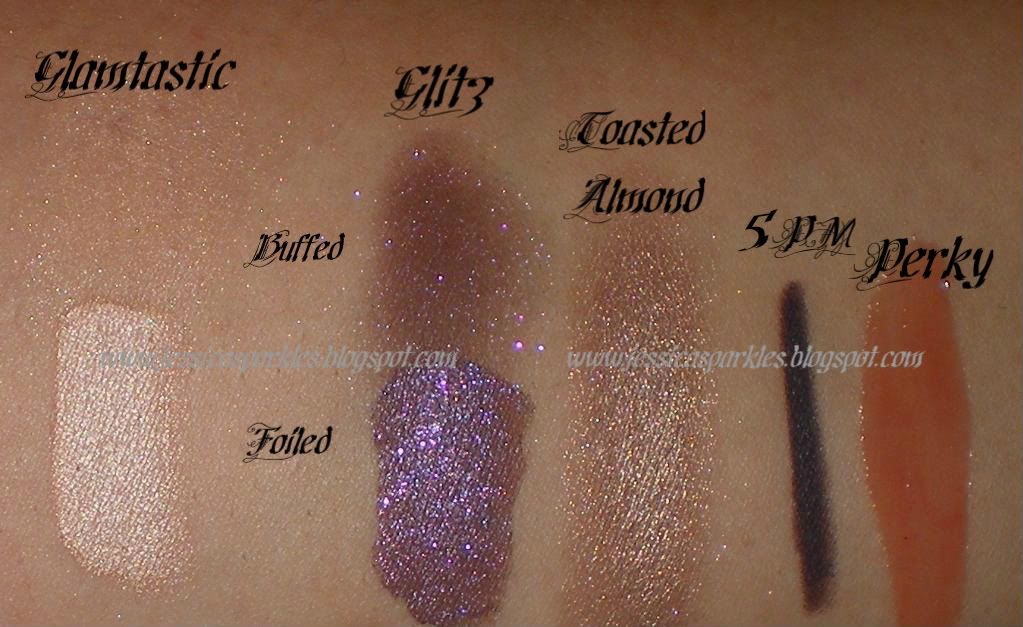 PUTTING ON THE GLITZ
is currently available at Sephora stores &
SEPHORA online
for $54. However if you get it now through November 2nd with your
F&F code
the collection will cost you $43.20!
So what are you waiting for? Jump on it before Friends & Family Sales is over!
Love & Glitz Sparkles,
Jess