Hi Beauties,
Spring is officially here!!! I love Spring because it's the season to step out of the dark shades of Winter & welcome back color!! Kat Von D sure nailed it with this palette which has Spring written all over it! The shades are bright, vivid & so full of life. This rainbow palette contains Swan Song a soft shimmery pink, Marya a lightest pink pearl, No Regrets a vivid hot pink, Drama For Yo Momma a gorgeous grape, Mad Max a bright vivid blue, Dublin a pretty lime green, Sparklehorse a true gold shimmer & Altruism a soft buttercup yellow. Included in this palette is Kat's amazing liner in Wonderchild a beautiful electric blue. The shadows & liner come in a sleek black metallic case with the palette name "Mi Vida Loca" painted in the colors of the rainbow on the lid. There is also a full size mirror on the inside of the palette.
I love Kat's palettes, the colors are always very pigmented & the formula is long lasting, They are very blendable & the colors always stay true! If you are looking for some fun, bright Spring & Summer eye shadows, this palette has everything you are looking for!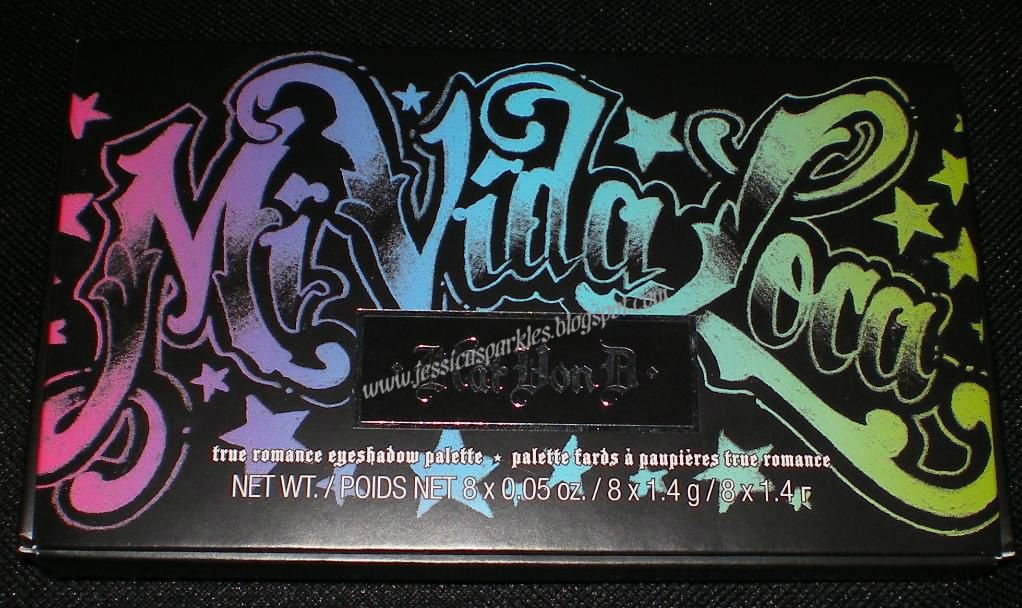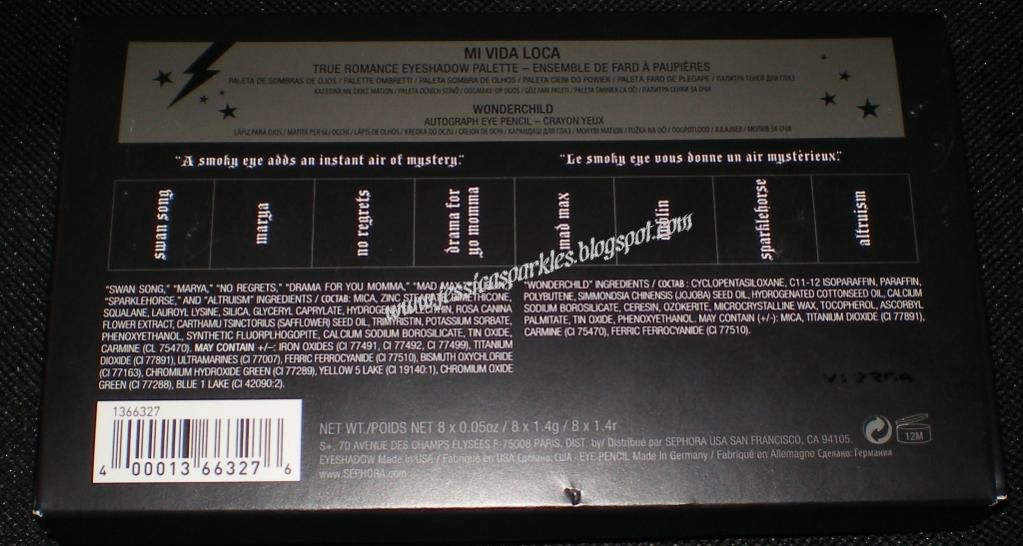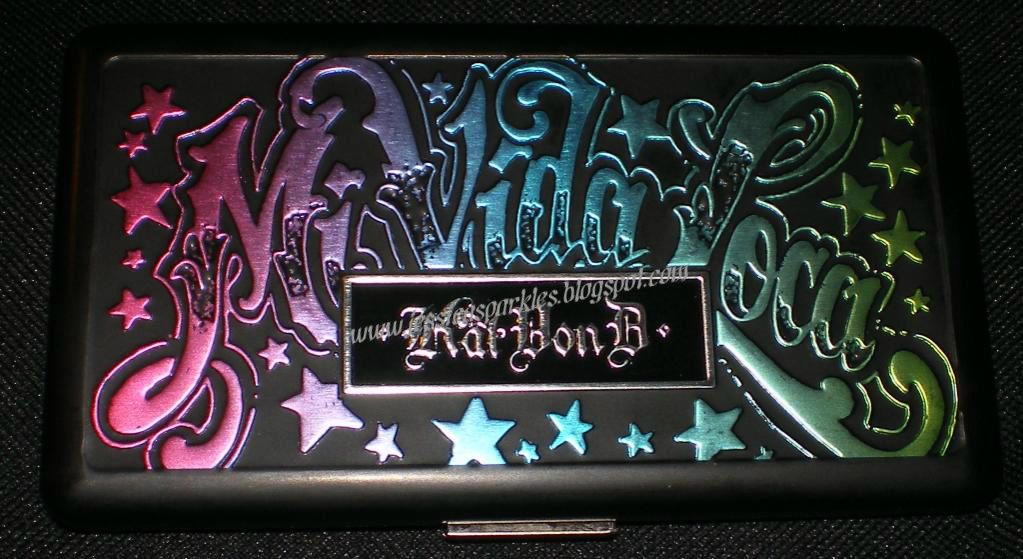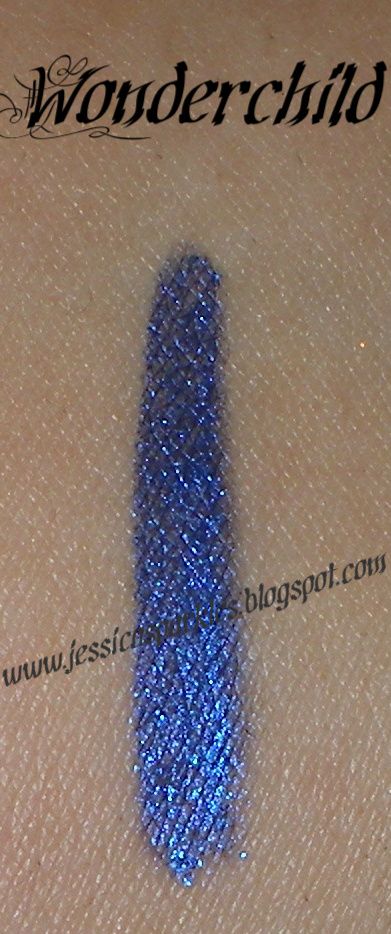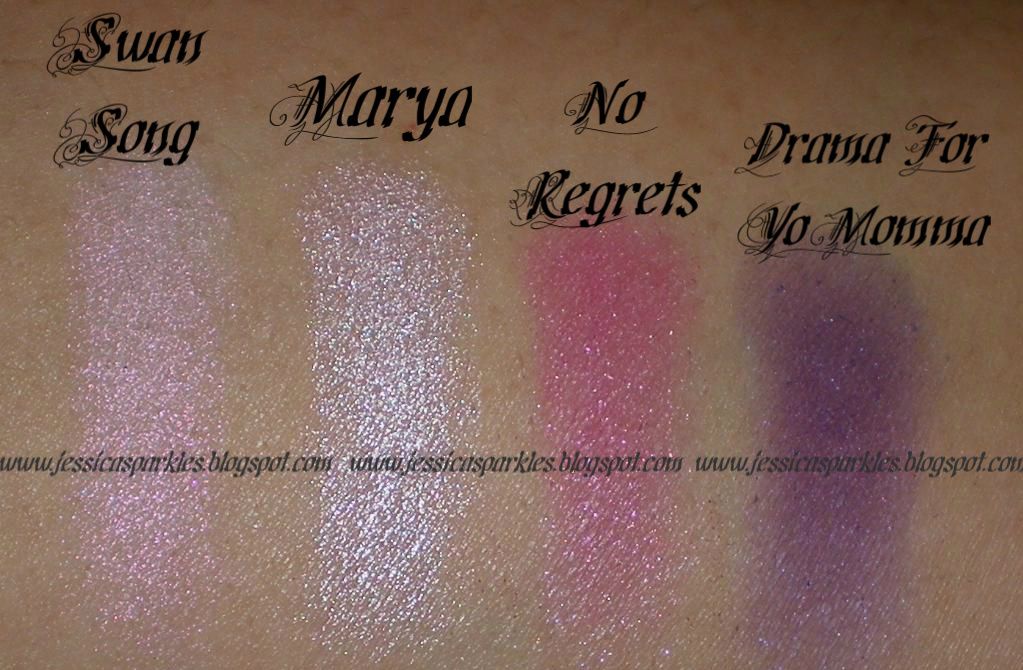 Mi Vida Loca
is currently available at Sephora stores or you can purchase it at
Sephora's online store by clicking here.
The price of this beautiful palette is just $36.
Peace & Spring Sparkles,
Jessica