Hi Beauties!
As I have expressed before I LOVE High Shines! Because of that I absolutely love this kit. Steam, described as silver, looks rather golden on my skin tone but it is really pretty. Black Gold liner was offered over the Holiday Season in the mini 3 liner kit. Its black liner with gold sparkles, beautiful! But the star of this kit, in my eyes, is High Shine Pewter. Although I do not like the packaging for the new High Shines, I do love anything High Shine! So of course, I would love this. Pewter is amazing! It looks much like a darker metallic the more it is buffed, more lighter metallic if it is foiled so its like getting 10 shades in one. Adjust your application technique or change brushes & you'll see what I mean. It's a great set all together and if you are a fan of smoky eyes but not too much into the darkness of it, then this is a great kit for you.
Eye Colors
Steam (metallic silver)
High Shine Pewter (metallic pewter)
Eye Liner
Big & Bright Black Gold
Brush
Tapered Shadow Brush
Extras
Tip card with 2 looks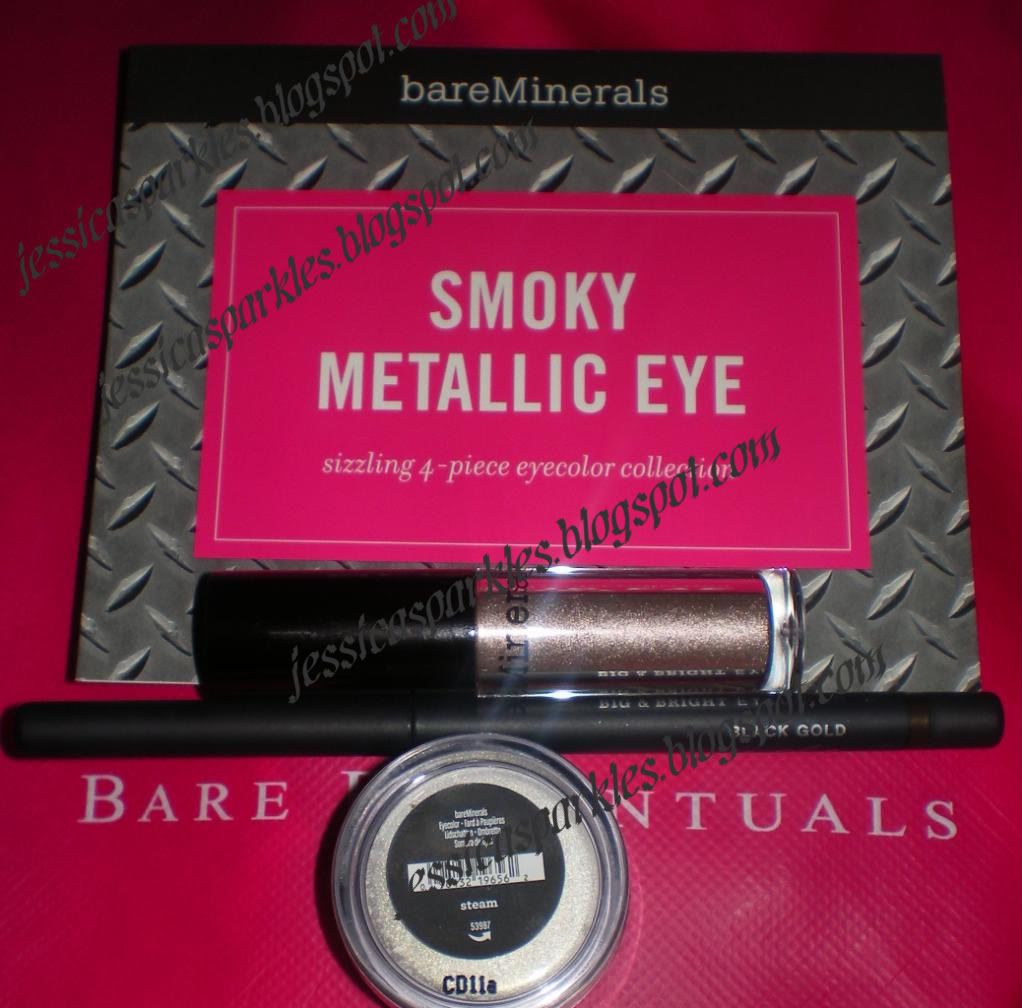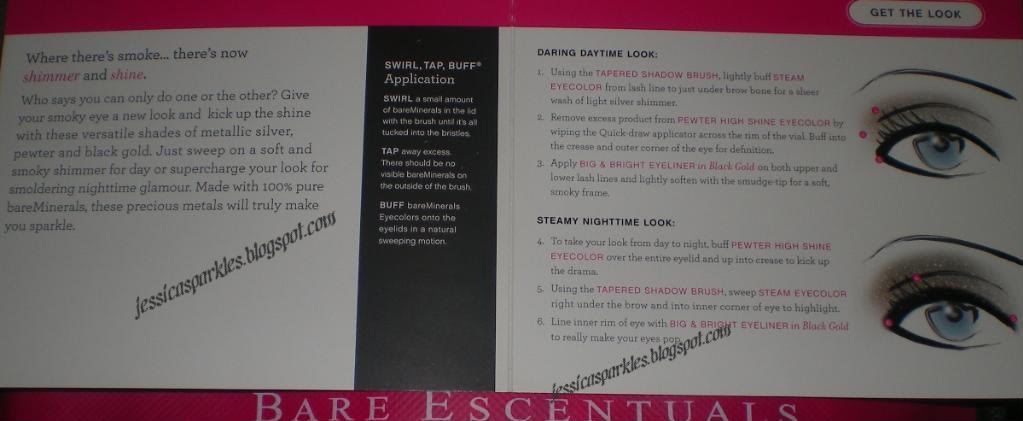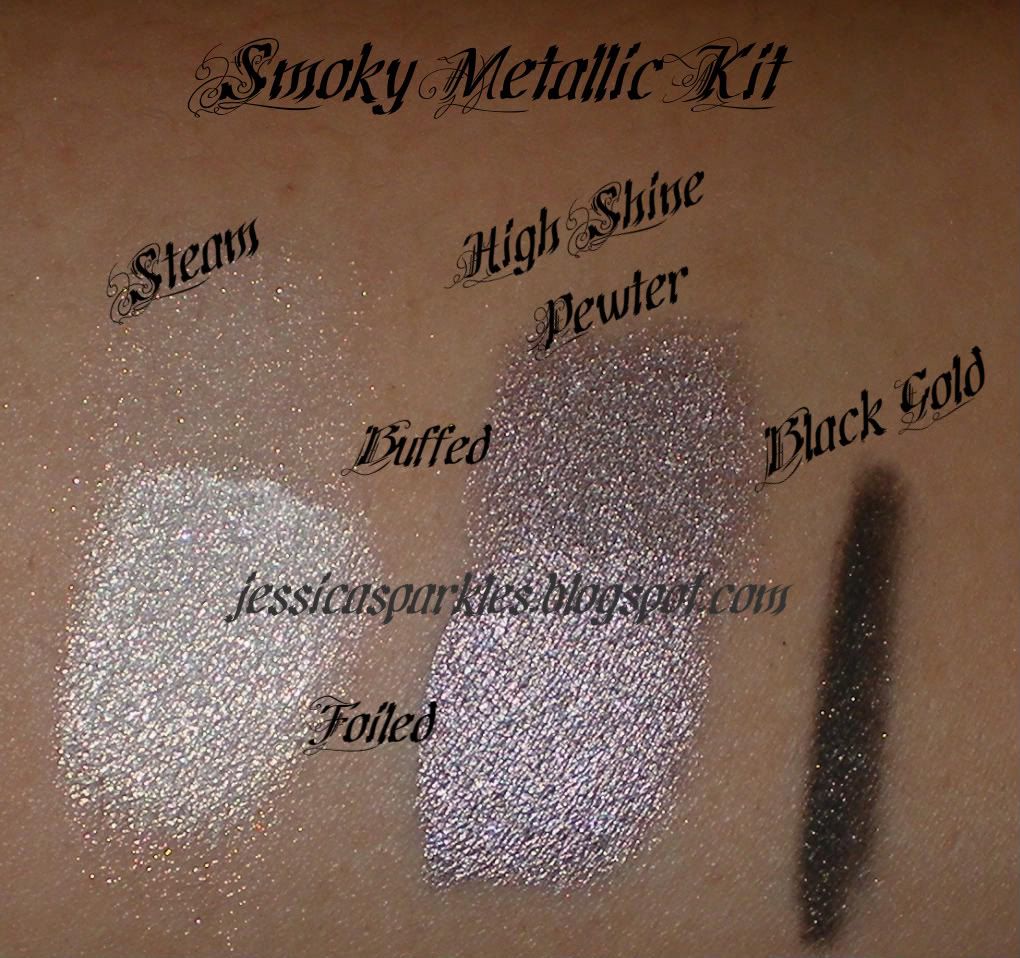 Smoky Metallic Eye Sizzling 4pc
is available now at QVC for $33.
Want to know why the aka Metallica Kit?? When this kit was uploaded to the Q's site & I ordered it, I was so excited I posted on my FB page that I had ordered the Metallica Kit & well the name stuck. So when ever I refer to the Metallica Kit, you'll know I mean this ;)